MAUREEN'S NEW BOOK
AVOIDING NAPLES:

A woman traveling alone should avoid Naples at all costs -- or so I was told. But I rarely do what I'm told!

---
MAUREEN'S BOOK
MAKE MY CHRISTMAS:

Mini-Review:
4.0 out of 5 stars
Romp through the holidays
January 1, 2013
By Elaine Haley
Make My Christmas is a romp through the holiday when a fractured family gets together for a non-stop whirl of dialogue and spinning scenarios. Characters' interrelationships tighten in on themselves in this entertaining zany tale that constantly entertains the reader from beginning to end. Subtle humor laces through the strained family relationships that rise and fall in constant motion like a juggler's tricky act of keeping all the colorful balls in the air. The clever concentration of dialogue is ripe for a sit-com presentation. A plethora of unique engaging characters in this energetic tale has enough forward motion to carry the tale even further.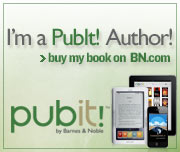 ---

CLICK FOR MORE INFO
---

READ ASBURY PARK'S EMERGENCY MANAGEMENT AND EVACUATION PLANS
<![if !vml]>
<![endif]>
Welcome to Asbury Radio!

Asbury Radio aired over 88.1 FM WYGG for 6 1/2 years. While we're off-air we're maintaining this site to provide helpful links and bits about events and neat stuff going on in town, as well as some of our "greatest hits!"

Thanks for visiting,
Maureen

&nbsp:

Click here to visit
the Asbury Radio blog
at asburyradio.blogspot.com